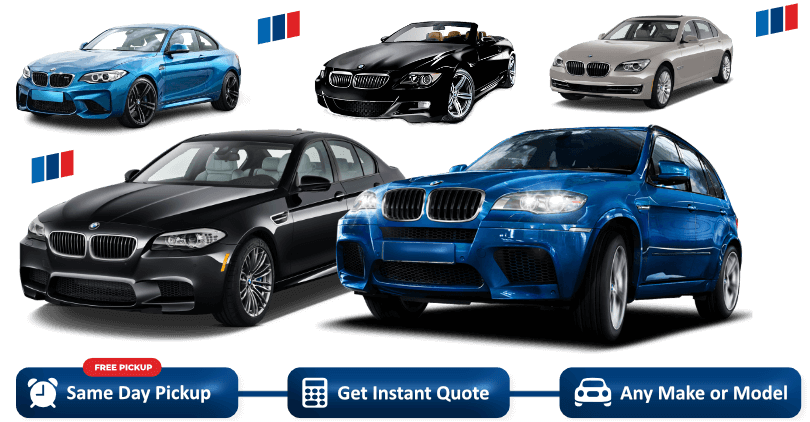 BMW Wrecker Melbourne
BMW Wrecker Melbourne specializes in BMW Car Parts Spares & Accessories. Our BMW Parts prices are cheaper than other BMW Dismantlers. Call us Today for BMW Car part. BMW is one of the Top European cars manufacturers.
If you've decided to get rid of your used or old BMW car, then BMW Wreckers are ready to serve you. We buy BMW cars and 4wds for wrecking and we pay cash for it. Don't think about car condition, model, and age. Because we give cash for every BMW car that is complete.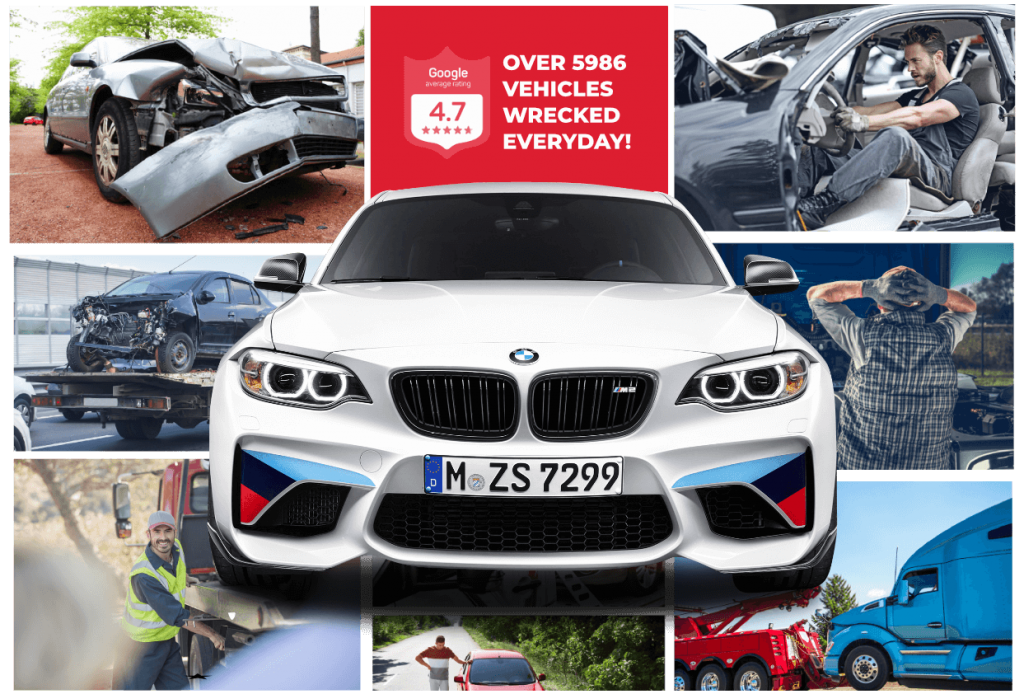 BMW Car Parts Melbourne
Once you send unwanted BMW details to us. Our team offers a price for your BMW vehicle. When you booked your BMW with us after agreeing on a price quote. Our team knocks on your door and pays you to cash in your hand. After completing the transfer paperwork, we remove your car from your place.
BMW Used Auto Parts is a Melbourne BMW Car wrecker with three hundred cars in their yard, so if you need any replacement BMW part for your old luxury vehicle – then this is the place to go. With great savings and access to spare parts for all BMW models; it won't be long before you're back on the road again!
BMW Auto Parts & Spares
The most annoying thing for many BMW car owners is the mechanical issues. Due to this problem, they are unable to sell their car. And due to a short amount of time, they are unable to fix it. We are already aware of this issue.
After taking it seriously, we introduced free car removal service. So, if you are among the BMW owners and willing to sell a BMW car for wrecking in exchange for instant cash, then call us and we'll guide you throughout our car-buying process.
How much Cash for wrecking BMW?
The trickiest question is how much price you can get for your BMW. The answer lies in your BMW car which you are going to trade in. Depending what sort of BMW you've got, we offer different prices. For good condition BMW we can quote you cash up to $12,999.
From last 9 years, we've gained a lot of experience in buying BMW. That's why you should keep in mind that we are paying you the money that you deserved. Our prices are comparable and high if you want to compare it with BMW market.
BMW Car Buyers – We buy all BMW vehicles
Many vehicle owners keep their cars and 4wds for a long time. And due to this, they are unable to sell their BMW. We've already solved this problem. You are at a place of BMW Wrecker Melbourne. And you must be feeling happy that you'll get paid for any BMW. We buy all BMW cars and 4wds doesn't matter how old or scrap due to mechanical problems or accidents on the body. We buy scrap and damaged BMW also. So, don't worry. If you've got a BMW, then you are eligible for BMW wreckers Melbourne. And we are ready to buy your BMW Car with cash and a lot of free services that we added for your benefits.
All BMW Parts & 4wd at BMW Wrecker Melbourne
We pay instant cash amount for wrecking BMW cars in Melbourne. We wreck all models of BMW cars in Melbourne.
1 Series
1 Series M
2 Series
3 Series
4 Series
5 Series
6 Series
7 Series
8 Series
2002
i3
i8
M
M2
M3
M4
M5
M6
M8
X1
X2
X3
X4
X5
X6
X7
X3 M
X4 M
X5 M
X6 M
Z3
Z4
Z3 M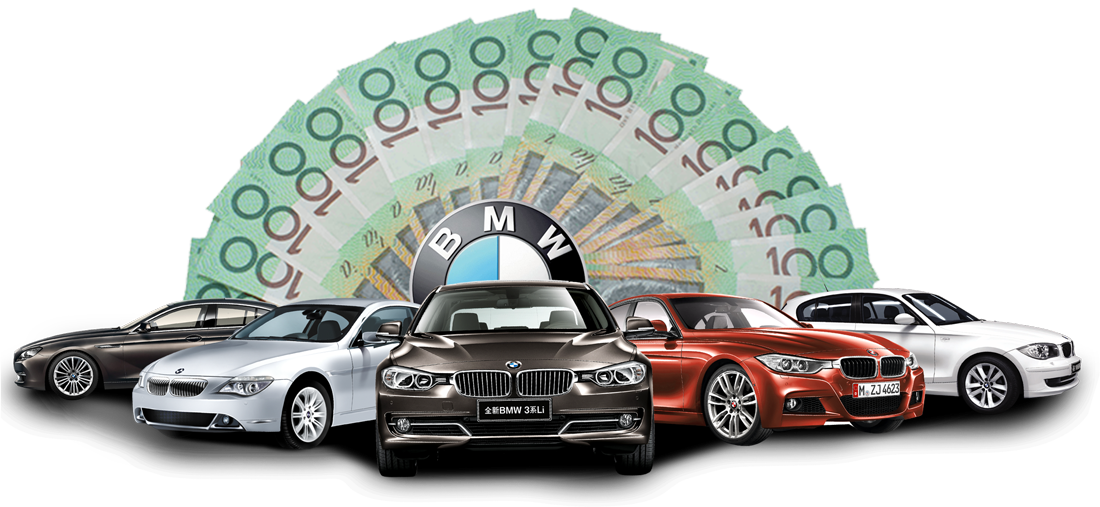 Why Choose BMW Dismantlers Melbourne
You are at a place where we dismantle BMW vehicles. For parts, scrap metal, re-selling. We do everything best that we can do. In every single and minor thing, we try to make things good. That's the reason we are the highest and cash-paid BMW dismantlers and buyers. One more thing that is informative to you is that we are license holder car buyers of BMW. So, you must be happy that everything you are getting is legal and authorized. So, call BMW wrecker Melbourne to dismantle your BMW vehicle in Melbourne. And don't worry about your location. Because we pick up from all over the Melbourne. Wreck your BMW Car with us.
BMW Auto Parts is one of the leading BMW Parts Wreckers Melbourne has to offer. As with all luxury manufacturers, spare parts for BMW vehicles can prove to be expensive and come at excellent value for money. Our team is dedicated to ensuring that you have access to whatever part it may be that your vehicle needs by either coming into our yard or ordering online! Skip the middleman and go straight towards a top-quality company like ours because we've got everything from old frames available as well down to things such as light bulbs – if you need anything related then chances are there's something on site waiting just for you!
Call BMW Wrecker Melbourne today and get your scrap car sorted.